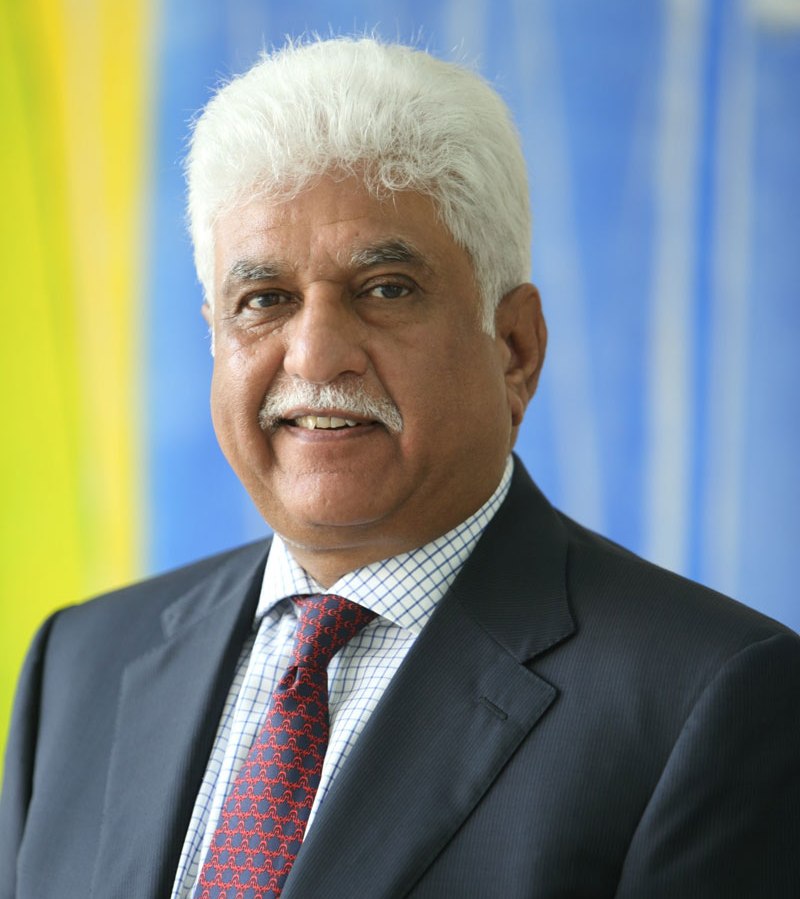 Mr. Rakesh Bharti Mittal
Chairman
Rakesh Bharti Mittal is the Vice-Chairman of Bharti Enterprises, one of India's leading business groups with interests in Telecom Services, Telecom Infrastructure & Devices, Space Communications, Insurance, Agri-Processed Foods, Real Estate and Hospitality. He is the Chairman of Del Monte Foods and Bharti Axa Life Insurance. He is also a Non-Executive Director - Bharti Airtel and Managing Director - Bharti Realty Limited.
Bharti Airtel, the flagship company of Bharti Enterprises, is a global telecommunications company with operations in 17 countries and ranks amongst the top three mobile operators globally. One of the largest integrated telecom providers in India and Africa, Bharti Airtel serves over half a billion customers across its operations.
Rakesh served as the President of CII for the year 2018-19. He is the Co-Chair of the India-Uzbekistan Business Council and a member of the India-UK CEO Forum, CII Australia India Business Champions, India-Japan Business Leaders' Forum and the India Pakistan Joint Business Forum. He is a Member of the Governing Board at the Centre for Policy Research (CPR) and a Life Member of ICRIER. He is a Member of the Founding Circle of Centre for Social and Economic Progress (CSEP, formerly Brookings India).
A passionate advocate for quality education, Rakesh has been associated with primary, secondary, advanced and technical education through multiple roles. He is a member of the Board of the Indian School of Business (ISB), Chairman of the ISB Mohali Campus Advisory Board and Chairman of the Advisory Council of the Bharti Institute of Public Policy, ISB. He is also a Member of the Board of Trustees at Plaksha University. Rakesh is the Co-Chairman of the Advisory Board of Bharti School of Telecommunication Technology & Management at IIT Delhi. He is a Member of the All India Board of Studies for PG Education & Research in Engineering & Technology (AIB-PGERT).
The group's philanthropic arm, Bharti Foundation operates 173 Satya Bharti Schools as well as supports approx. 700 government schools under the Quality Support Program to ensure holistic education. Since inception, nearly 4.5 lakh underprivileged children in rural India have benefitted from programmes run by Bharti Foundation.
Rakesh has been awarded the Honorary Doctor of Civil Law Degree by Newcastle University, UK. He has served as the Honorary Consul for Republic of Sierra Leone in India from 2014 to 2020. He is a recipient of the prestigious 'Horasis – Indian Business Leader of the Year 2016 Award' and 'Institute of Engineers Award 2004'. He has received the 'Lifetime Achievement Award' from S.C.D. College, Ludhiana and was recognized as a Distinguished Alumni of J.C. Bose University of Science & Technology, YMCA, Faridabad.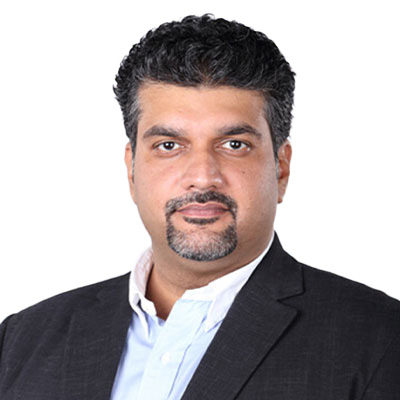 Mr. Ramit Bharti Mittal
Mr. Ramit Bharti Mittal is on the Board of Directors of Del Monte Foods Pvt. Ltd. and is the Co-Chairman of the CII Regional Committee on Agriculture, Fisheries, Food Processing and Dairy.
He co-founded Bulldog Media & Entertainment in 2007 to bring globally acclaimed entertainment formats to India and adapt them to regional languages. His hospitality venture, Gourmet Investments, aims to set the gold standard for new-age dining and entertainment for families, professionals and urbane customers. Under Ramit's leadership, the company has put together a portfolio of brands, focusing on casual dining to best-in-class culinary experiences and innovative concept restaurants. In 2012, the company brought the Pizza Express franchise to South Asia which offers gourmet pizzas using the most authentic ingredients.
In 2018, he brought the iconic Sri Lankan seafood restaurant 'Ministry of Crab' to India. The global franchise is revered by fans of crustacean cuisine and the Colombo-based restaurant has consistently featured on Asia's 50 Best Restaurant's list since 2015.
Ramit has led the charge within the industry to conceptualize and create unique offerings for the new Indian consumer. Prior to starting his entrepreneurial journey, he played an instrumental role in establishing the Easyday retail brand. He also worked with the advertising firm DY&R in Singapore. He holds an MBA degree from the Southern Methodist University, Dallas (Texas) and a BBA from Rochester Institute of Technology.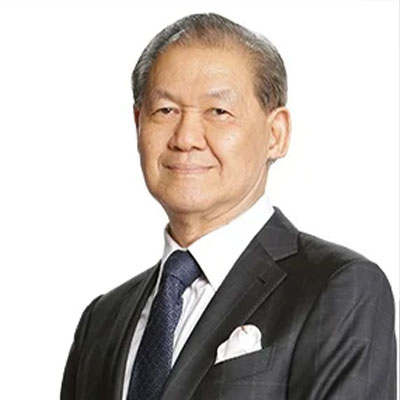 Mr. Rolando C. Gapud
Mr. Rolando C. Gapud is the Chairman of Del Monte Pacific Limited, Philippines. He has over 35 years of experience in banking, finance and general management. He was also the COO of the joint venture operations of Bankers Trust and American Express in the Philippines.
He has served in the Boards of various major Philippine companies, including the Development Bank of the Philippines, the development finance arm of the Philippine Government. Mr Gapud holds a Master of Science in Industrial Management degree from the Massachusetts Institute of Technology.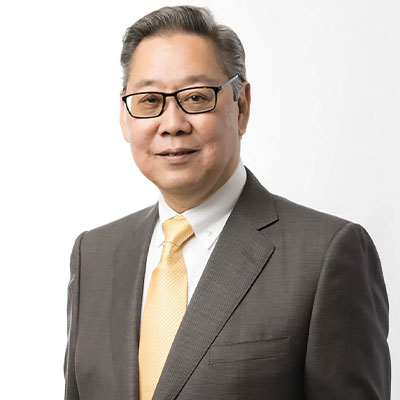 Mr. Joselito D. Campos
Mr. Joselito D. Campos, Jr., is the Managing Director & Chief Executive Officer of Del Monte Pacific Limited, Philippines. He is the Chairman and CEO of the NutriAsia Group of Companies, a major food conglomerate in Philippines.
He is also the Chairman of Fort Bonifacio Development Corp. and the Vice Chairman of Ayala-Greenfield Development Corp., two major Philippine property developers. He was formerly Chairman and CEO of United Laboratories, Inc. and its regional subsidiaries and affiliates. He is the Honorary Consul in the Philippines for the Republic of Seychelles. He is the Chairman of the Metropolitan Museum of Manila and is a Trustee of the Asia Society in the Philippines, the Philippines-China Business Council, the Philippine Centre for Entrepreneurship and the World Wildlife Fund-Philippines. He is also a Director of the Philippine Eagle Society.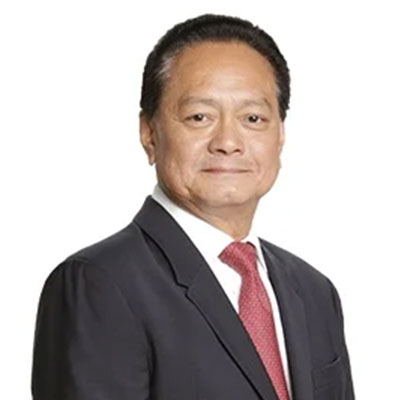 Mr. Luis F Alejandro
Mr Luis F. Alejandro is the Chief Operating Officer of Del Monte Pacific Limited, Philippines. He has over 20 years of experience in consumer product operations and management.
He started his career with Procter & Gamble, where he spent 15 years in Brand Management before joining Kraft.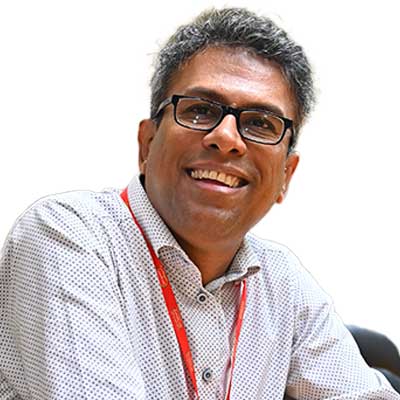 Mr. Mahesh Venkatesh Kanchan
CEO and Whole-Time Director
Mahesh Kanchan has more than 20 years of proven track record in various leadership roles in the Fast-Moving Consumer Goods industry across South Asia. He has brought about meaningful transformations in large and respected organisations like Unilever.
He brings in thought leadership to drive consistent, competitive, and profitable growths in consumer facing businesses. He is a firm believer that innovative thought process, speed & agility in decision making, entrepreneurial spirit and pristine executions make organisations win and stand out of the pack in today's tough and competitive world.
Mahesh started his journey at Del Monte Foods in May 2020 as the Chief Commercial Officer and started the agenda of pivoting the B2C business by posting a strong B2C revenue growth in FY'21. Mahesh has done his Bachelor's in Commerce (BCom) from the Narsee Monjee College of Commerce and Economics and did his MBA from Jamnalal Bajaj Institute of Management Studies (JBIMS). He also done a 2 years PGDBA from the Indo-German Training Centre (under the aegis of the Indo-German Chamber of Commerce) before doing his MBA. He recently completed a Management Development Program at the London School of Business.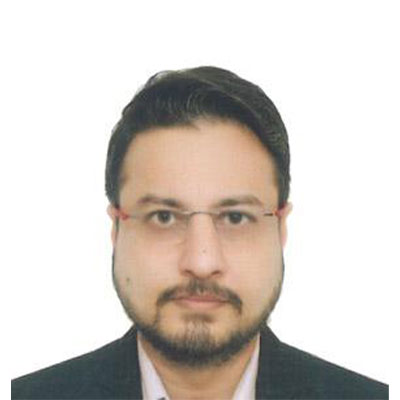 Mr. Harjeet Kohli
Harjeet is a part of Bharti Management Board and drives the strategic aspects of businesses, both across telecom & non‐telecom, by focusing on inorganic build‐outs, M&A, capital allocation, partnerships, strategic capital sources, corporate finance, capital structure, equity, investor management (private & public), investments, and risk management.
He also plays the role of Business Sponsor driving core delivery & value creation for consumer & real estate businesses of the group. As the Group Director, Harjeet also serves as a Director on the boards of Bharti Enterprises Limited, Bharti Infratel/Indus Towers, Nxtra Data Centers, Bharti AXA Life Insurance Company Limited, Bharti AXA General Insurance Company Limited, Bharti Realty Limited, Del Monte India, Bharti Land amongst others.
Prior to this role, Harjeet has served as Director ‐ Finance, CFO of Bharti Enterprises, Group Treasurer of Bharti Airtel and has worked on several strategic projects for Bharti Group, across strategic expansion, large scale acquisitions, divestitures, IPO, QIP, Rights, buybacks, secondary sales, capital markets debt, and equity market.