Bharti and
Del Monte Tie-up
Del Monte Foods Private Limited ("Company"), is a joint venture between Bharti Enterprises and Del Monte Pacific Limited. The venture offers branded processed food and beverage products in India and Select SAARC countries under the Del Monte brand.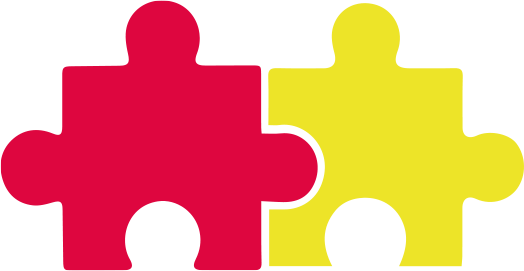 The Company is an integrated food solutions company, hailing from different cities brimming with the aroma of delicious delicacies of the world. The Company has been a part of the Indian kitchens for almost 12 years, delivering high quality products to our customers. The Company believes in Creating Delightful Food Experiences by adding flavour into dishes you prepare, with our wide array of products. Being a part of our consumers' culinary pursuits, the Company brings you products from different categories, namely Italian, Dips & Spreads, Ketchup & Sauces, Dried & Packaged Fruits and Beverages.
The Italian category has olive oil and pasta sourced from the oldest producers of Italy, where age old techniques are used to bring the ethnicity of Italy to your kitchen. The Italian experts have perfected their art over generations allowing us to bring you the perfect match for tasty and nutritious Italian meals. The olives come from the finest orchards of Spain and are available in whole, sliced, pitted and stuffed varieties.
The Ketchup and sauces are made with the best quality ingredients with no added colors making it the perfect accompaniment to any snack. Maintaining proper sanitization and hygiene check, we make our sauces ensuring highest quality product is delivered without any compromise on the taste.
With the Company's range of refreshing fruit drinks, we bring you the goodness of fruits in a can that lets you enjoy and taste fruits like never before.
Preserving the nutrients of fruits with utmost care, we reap our canned fruit range from the largest pineapple plantation in the world, based in Philippines.
With dried fruits, the Company brings you a range full of good health. Sourced from the best growers around the world, we deliver the tastiest and best quality offerings. Being a source of dietary fibre and enriched with other nutrients, Del Monte Dried Fruits make a healthy snacking option.
Bring a sweet-spicy zing to your dishes with our Chinese sauces. Maintaining the perfect balance between taste and flavour, the range of Chinese sauces are just the right match for all your Chinese food cravings.
With each and every product Del Monte brings to you, the Company helps you innovate, experiment and do more with food at home. Experience the world on your plate; explore our wide range of offerings and 'Taste Life Like Never Before'.
One of the R&D centers for Del Monte range of products is located at Hosur, near Bengaluru. This facility recently won the CII National award for Food Safety and Quality. Humbled by the recognition, we do take great pride for a world class manufacturing facility. This state-of-the-art facility manufactures a range of Fruit Drinks, Sauces, Dips, Dressings and Condiments. The plant has fully integrated & highly automated lines consistently producing high quality products which remain untouched by the human hand. Driving innovation and customized solutions for our B2B customers, the R&D facility at Hosur is a huge asset.
Bharti
Bharti Enterprises is one of India's leading business groups with diversified interests in telecom, financial services, real estate, hospitality, agriculture and food.
Bharti has been a pioneering force in the Indian telecom sector with many firsts and innovations to its credit. Bharti Airtel, the group's flagship company, is a leading global telecommunications company with operations in 18 countries across Asia and Africa. The Company ranks amongst the top three mobile service providers globally in terms of subscribers. Other business ventures of the group include Bharti SoftBank - a JV between Bharti Enterprises and SoftBank Corp - for mobile internet. Beetel Teletech, a JV between Bharti and Brightstar is India's leading manufacturer and distributor of telecom, IT and allied products. Bharti has JVs with AXA, world leader in financial protection and wealth management, for Life Insurance and General Insurance.
Del Monte
The Del Monte Pacific Group has exclusive rights to the Del Monte brand for processed food and beverage products in the Indian subcontinent and in the Philippines where it enjoys leading market shares for canned pineapple and juices. Dual listed on the mainboard of the Singapore Exchange and the Philippine Stock Exchange, Del Monte Pacific Ltd (DMPL) is the parent to a group of companies ("the Group") that caters to today's consumer needs for premium quality, healthy food and beverage products. The Del Monte Pacific Group has exclusive rights to the Del Monte brand for processed food and beverage products in the Indian subcontinent and in the Philippines where it enjoys leading market shares for canned pineapples and fruit drinks, canned pineapple and tropical mixed fruits and tomato ketchup. With a range of superior tasting products and the synergy between Bharti's dynamism and Del Monte Pacific's food business experience, Del Monte looks forward to become a leading and a trusted food and beverage company in India.